Are you a real estate agent looking for new and innovative ways to market your business? If so, Agents.Bio may be just what you need. The new Link in Bio tool provides a convenient way for realtors to share their contact information and listings with potential clients. Plus, it's easy to use and free to promote your listings on social media. You can even use it as your Instagram bio link tool.
Also, it's great for creating your digital cards, making QR codes, presenting your social profiles at one place, and showcasing your portfolio. With numerous benefits, you can enhance exposure and gain new clients.
Let's get into its offered features and perks.
What're The Features?
Agents.Bio is a great way to connect with potential clients. It's easy to use and provides a lot of great features, including:
1. Easy Sharing Of Your Services In One Place
Create a bio page with Agents.Bio to make it easy for potential clients to learn more about your services. In one place, they can view your biography, services, testimonials, and contact information. This makes it easy for them to get in touch with you and learn more about what you have to offer.
2. It's Like A Micro-Landing Page To Attract Your Potential Customers
You can customize a page for your customers. You can use it to drive people to your website or, even better, to a lead capture form. This way, you can start gathering contact information from potential clients interested in what you have to offer.
3. Showcase Your Portfolio
Use Agents.Bio to showcase your portfolio. The tool allows you to share your latest listings with your followers. This is a great way to keep them up-to-date on what's new in your inventory, and it could potentially lead to more business.
4. Create QR Codes
QR codes are a great way to make it easy for potential clients to find out more about your business. You can put them on business cards, flyers, and even your listing photos.
You can create all sorts of different QR codes with Agents.Bio. They include:
Text QR codes allow you to store a short message.
URL QR codes let you share a website or web page.
Phone QR codes will launch a phone call when scanned.
Email QR codes create a new email message with the recipient's address already filled in.
When scanned, SMS QR codes send a text message to the specified phone number.
Whatsapp QR codes start a chat with the designated contact on Whatsapp.
Facetime QR codes initiate a video call with the selected person.
Location QR codes share a specific location with latitude and longitude coordinates.
Wifi QR codes provide access to a wifi network without entering any passwords.
Event QR codes can add an event to your calendar or share event information with others.
Crypto QR codes can be used to store cryptocurrency addresses.
VCard QR codes allow you to save contact information like name, address, phone number, and email address.
Wifi QR codes let people connect to a WIFI network without entering any passwords.
5. Bring Your Real Estate Profiles To One Place
If you have multiple real estate profiles, you can use Agents.Bio to bring them all together in one place. This makes it easy for potential clients to find everything they need in one place. Also, it is a valuable opportunity to showcase your branding and connect with potential clients on a more personal level.
6. Built-In Analytics
Agents.Bio comes with built-in analytics to see how people are finding your page and what they're doing on it. This is a great way to see what's working and what's not.
7. Customize Your Page
You can customize your Agents.Bio page to match your brand. You can change the colors and fonts and even add your logo. This is a great way to make sure your page stands out.
Overall, the Link in Bio tool is a great way to promote your real estate business and connect with potential clients. If you're not already using it, check it out.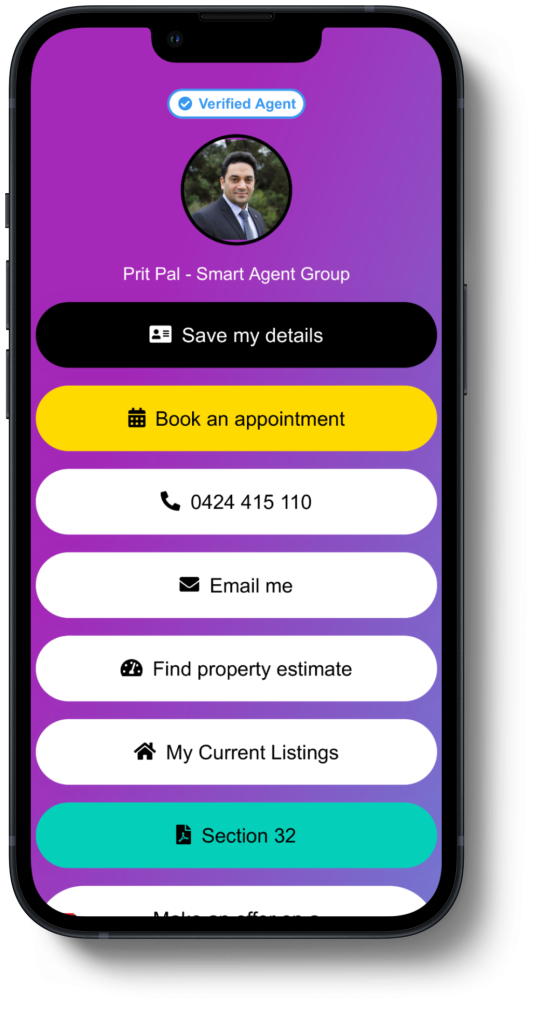 What Are The Perks?
As a real estate agent, your bio page is one of the most important pages. This is where potential clients can learn more about you, your experience, and why they should work with you.
The benefits of using Agents.Bio for creating your page include:
Agents.Bio is the simplest way to create a beautiful, personalized bio page for your business. With our easy customization options, you can create a page that perfectly reflects your brand and experience.
You can create a digital business card and list your name, website, and social media handles. Ensure to include your contact information so potential clients can easily get in touch with you.
Our platform is designed with SEO in mind, so you can be sure your page will rank high in search engine results pages.
Also, create email signatures for your new bio page, let your friends and colleagues know about it, and ask them to check it out.
Your custom landing page will look great on any device, thanks to our responsive design. You can easily add links to your Instagram account, YouTube videos, or anywhere else.
It's easy to share your bio page with potential clients through social media or email.
Our platform is free to start, so you can get started without spending a dime.
You can upgrade to a paid plan at any time to unlock even more powerful features.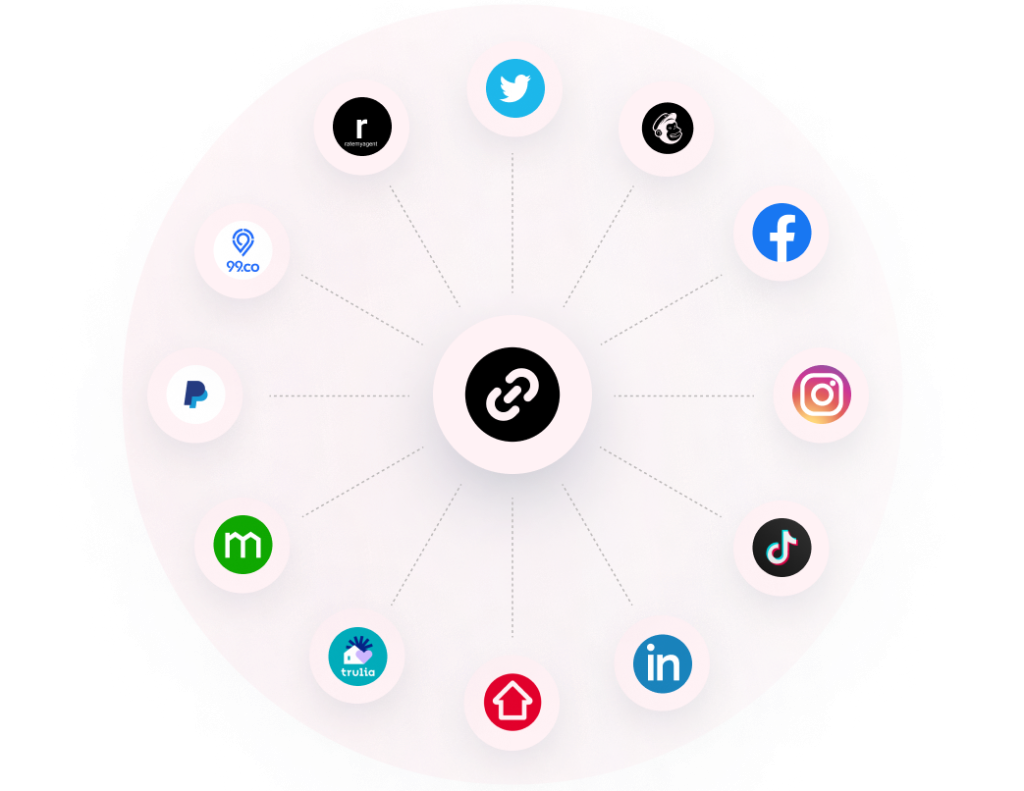 FAQs
1. Is It Free To Use?
Yes, it is free to start. You can sign up for an account and start using the tool immediately.
2. What is a Link in Bio?
A link in your bio is simply a URL that you include in your bio on social media platforms such as Instagram and Twitter. When someone clicks on the link, they will be taken to the URL that you have specified. Agents.Bio allows you to create a unique micro-landing page showcasing all your services in one place.
3. How Do I Use It?
Using Agents.Bio is easy. Just sign up for an account and customize your bio page by adding relevant details. Once you've done that, you can create QR codes, social profiles, and much more. Then, you can use your link anywhere you like.
4. Why Should I Use It?
You can use Agents.Bio to create an online bio page that will help you showcase your work as a real estate agent and attract more leads. Including a portfolio of your previous listings, information about your services, and testimonials from past clients.
Wrapping Up
Link in bio tools like Agents.Bio can be a valuable addition to your real estate marketing strategy. They allow you to create a bio page, showcase all your services with your clients, share easily everywhere and with anyone, and include them on your business card and email signatures. You can also track click-through rates, use engaging images and add call-to-action.
If you're not using a bio page tool, now is to start. Create your micro-website with Agents.Bio today!