Do you have a business card? If not, you should consider getting one. They are a great way to market yourself or your business professionally. But what if you want to take it a step further and add a QR code? Agents.Bio makes it easy to create a QR code for your VCard.
In just 6 easy steps, you can create a VCard QR code that will direct potential clients or customers right to your business card. Let's get into the steps to create VCard QR codes.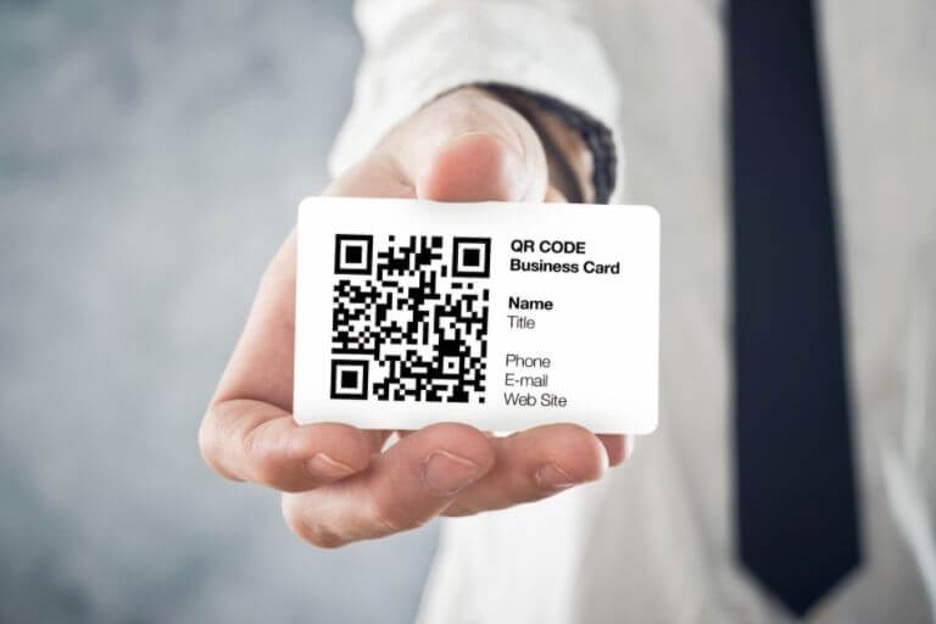 1. Select "QR Code" From Dashboard
First of all, sign in to your account and go to the "QR Codes" section from the dashboard. It'll open a new window with all the options for creating various types of QR codes.
2. Select The Type "vCard."
Now, select the type "VCard" from the list. You can also choose other types per your requirements, but we're focusing on VCards here, so select that one.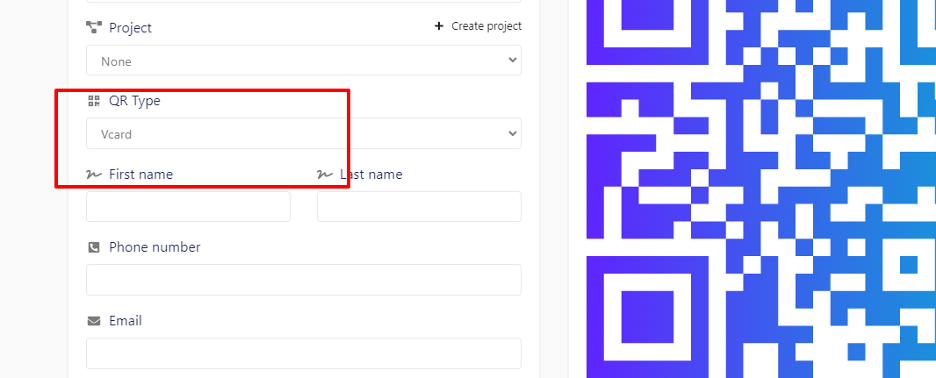 3. Enter Your Business Details
In the next step, you'll be asked to enter your business details such as name, email, contact details, website URL, etc. Fill out all the fields and click on the "Create" button when you're done.
4. Add Social Profiles
You can also add social media links of profiles to your VCard QR code so that people can easily find and follow you online. Simply click on the "Social" button and select the platform you want to add.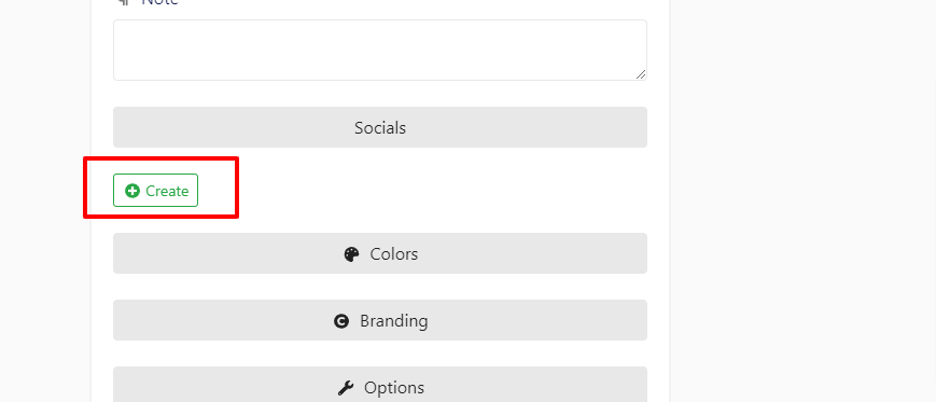 5. Customize The Colors
Now, it's time to customize the colors of your QR code. You can either choose one of the preset color schemes or create your custom scheme. To do this, click on the "Colors" button and make your changes.
6. Add The Logo And Adjust The Size
You can also add a logo to your VCard QR code if you want. Click on the "Upload Logo" button and select the image file from your computer. Once it's uploaded, you can adjust the size and position of the code as per your preference.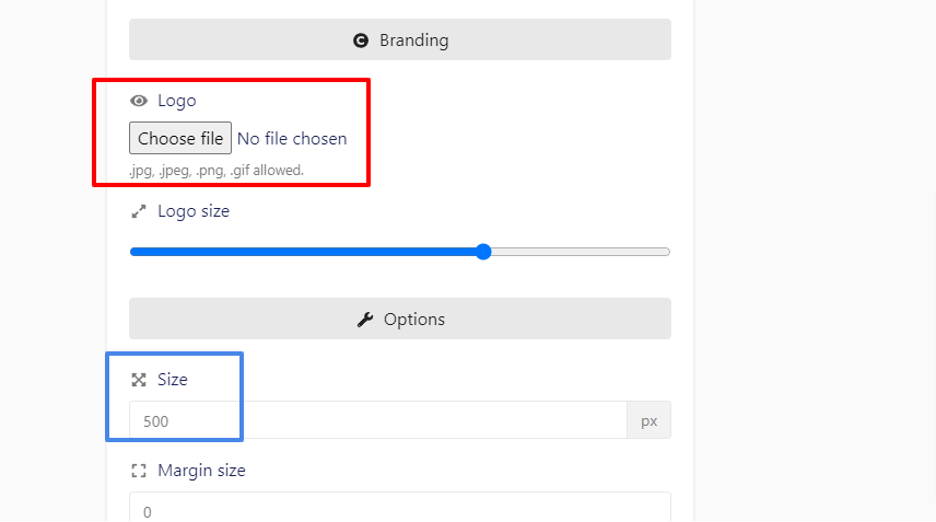 And that's it. These are the six easy steps you need to follow to create a VCard QR code using Agents.Bio. You can create both dynamic and static QR code. So, what are you waiting for? Go ahead and try it out.
Benefits Of Using Agents.Bio For Generating vCard QR Code
We offer many benefits for users looking to generate VCard QR codes. They include:
1. Free And Easy To Use
Generating a VCard QR code with Agents.Bio is completely free and easy to use. No design skills are required, and you can get a personalized QR code in just a few minutes.
2. No Design Skills Needed
You don't need any special design skills to use our online VCard QR code generator. Simply enter your information into the form, and we'll take care of the rest.
3. Get A Personalized QR Code
Your VCard QR code will be unique to you, and you can choose from a variety of design options to make it look just the way you want. We offer a wide range of customization options, so you can tailor your VCard QR code to match your personal or business branding.
4. High-Quality Codes
Our VCard QR codes are of the highest quality, so you can be sure they'll work perfectly when scanned.
5. Print Ready Files
Once you've generated your VCard QR code, you can download it as a print-ready file. This makes it easy to add to business cards, flyers, or other marketing materials.
6. Quick Setup Time
Generating a VCard QR code with us is quick and easy, so you'll be up and running.
7. Convenient And Intuitive User Interface
Our online VCard QR code generator is designed for ease of use, and our intuitive interface makes it simple to get started. Plus, our customer support team is always available to answer any questions you may have.
8. Easy Tracking
We provide comprehensive tracking and reporting features, so you can see how your vCard QR code is performing and make necessary changes to improve its efficacy. Hence, you can ensure that your contact information is easily accessible to potential customers and clients.
FAQs
1. What is a vCard?
A VCard is an electronic business card that can be scanned by someone using a QR code reader on their smartphone. The VCard will automatically populate the user's contact list with your information when scanned.
2. Can I Change Colors As Per My Branding Material?
You can easily change colors in the "Colors" tab to make your QR code stand out. You can personalize the color of the code, the background, and even the design.
3. How Many vCards Can I Make?
You can make an unlimited number of VCards using Agents.Bio. Just head to the "My QR Codes" tab and click on the "Create New QR Code" button.
4. What Are The Different Types Of vCards?
There are two types of VCards: Standard and Dynamic QR codes. A static vCard QR code will always display the same information. The dynamic vCard QR code is connected to your Agents.Bio account will update automatically when you make changes to your information.
5. How Do I Share My vCard?
After creating your QR code, you can share it via email, social media, or by printing it out. You can also add it to your website or blog by embedding the code.
6. How Do I Scan A VCard QR Code?
To scan a vCard QR code, you'll need a QR code reader app on your smartphone. Once a QR code reader is installed, simply open the app and point your camera at the code. The VCard will automatically populate your contact list.
Final Thoughts
In conclusion, you can see how easy it is to create a VCard QR code using Agents.Bio. It only takes six steps, and you can be on your way to sharing your contact information with the world. Plus, by following these simple instructions, you can ensure that your QR code will be correctly formatted and work properly.
If you want to test it out, scan the code with your phone and see how it looks. Have you tried creating a VCard QR code using? Let us know in the comments how it went.